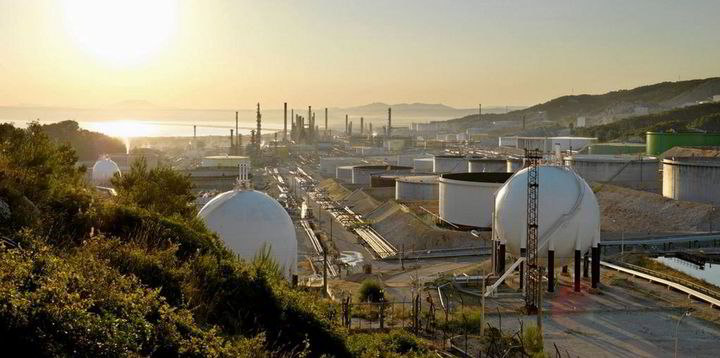 TotalEnergies and Repsol boost biofuels as demand in Europe increases
TotalEnergies began producing Sustainable Aviation Fuel (SAF) at its Normandy site to support French legislation that requires aircraft to use a blend of at least 1% SAF.
The French company will also manufacture SAF on its zero gross platform at Grandpuits in Seine-et-Marne near Melun from 2024, using waste and residues from other sectors. The operations support its biofuel production at La Mède biorefinery near Marseille and the Oudalle plant near Le Havre.
"By announcing the start of SAF production at a new site in France, we are responding to strong demand from the aerospace industry to reduce its carbon footprint," said Bernard Pinatel, President of Refining and Chemistry at TotalEnergies.
"We are also confirming our commitment to supporting our customers by offering them innovative solutions to reduce their emissions. This commitment is fully aligned with the company's climate ambition to achieve net zero emissions by 2050, in collaboration with society.
Demand for biofuels is expected to grow by 28% between 2021 and 2026, according to the International Energy Agency. SAF consumption in Europe alone is expected to reach at least 800 million liters per year by 2026.
TotalEnergies is diving headfirst into sustainable energy, with the goal of installing 100 gigawatts of renewable energy generation by 2030.
Its Attentive joint venture was awarded a block in the New York Bay Lease Auction, and its joint venture TotalEnergies SBE with Simply Blue Group explores more 35 GW of potential for floating offshore wind in the USA.
In the Iberian Peninsula, the Spanish Repsol is also moving upmarket in terms of biofuels by announcing that it has signed an agreement with the shipbuilder Navantia to decarbonize maritime transport.
The companies will evaluate the performance of Repsol's low-carbon liquid fuels in propulsion and generation systems manufactured by Navantia. Their partnership will focus on the technical and economic feasibility of the technology.
Repsol is participating in the construction of Spain's first advanced biofuels plant, which will produce 250,000 tonnes of biojet, biodiesel, bionaphtha and biopropane each year from waste. It is also working with Saudi Aramco to build a synthetic fuels plant in Bilbao, Spain.