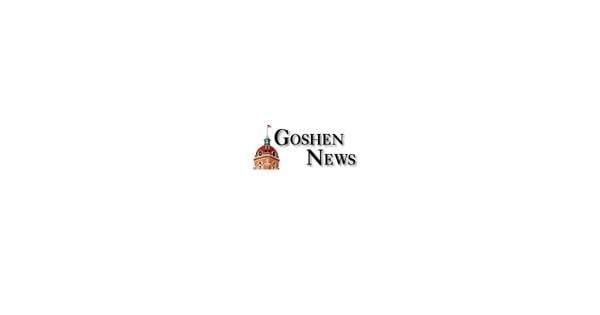 READERS' PERSPECTIVE: Indiana Senate Approves Usury | Opinion
Usury is an old world term for making illegal or immoral loans that enrich the lender by profiting from the misfortune of the poor. It's considered a sin and a forbidden practice in the Old Testament Bible, but usury is the only word to describe SB352 which was passed by the Senate on February 2. in this bill, I'm afraid it will hurt a lot of people. Existing moderate-to-low-income homeowners could risk losing their homes due to high-cost debt options made legal in this bill, while others seeking home ownership, stability and at independence may be denied this opportunity due to the financial impact of using this type. dangerous credit.
5B352 enables an expansion of high-cost loans that target vulnerable, moderate or low-income borrowers at a time when many Hoosiers are struggling to find economic stability after the devastating effects of the pandemic.
As a result, many lost jobs, stayed home to watch the kids, depleted savings, and fell behind on rent or mortgages. Now subprime and payday lenders want to come to the rescue, but not without pumping up their bottom line.
The loans offered by these subprime lenders carry exorbitant interest rates. Under this bill, if a homeowner needs to replace a water heater for $1,600, they could get a same-day loan, regardless of their credit history and with little documentation. Quick and easy money to get – great, right? However, buried in the fine print, it says it needs to be paid off in 6 months with a monthly payment of $512.59 for a total cost of $3,075.52.
In the end, the borrower pays an additional $1,475.52 in interest and finance charges. For most, if they didn't have $1,600 for the initial need, they certainly won't have nearly double that in 6 months. This industry is happy to "help" them again, but this time by deferring that amount, charging more interest and fees, and creating a debt trap that can become unavoidable.
Habitat for Humanity mortgage payments, including property taxes and home insurance, here in Elkhart County average $500 per month with a 0% interest rate. In the previous example, the extra monthly payment to replace a water heater will be more than their mortgage payment. Our landlords, in this scenario, could not pay this debt and their mortgage. This type of cyclical debt threatens the housing security of low-income homeowners and renters, especially as they face new inflationary pressures for many daily living expenses.
Proponents of this bill believe that these families need this expanded access to credit. But if this access causes increased damage and may lead to them losing their homes, how can anyone believe that this is the best way to help?
If lawmakers want to increase home ownership, provide more secure and decent affordable housing, and really help those who are likely to be targeted by this new predatory lending, I suggest considering subsidized lending options below the market rate for emergency housing repairs or maintenance, more job training for higher-paying jobs, expanded access to subsidized childcare to enable stable employment, more efficient access to benefits government or other support services that could lift people out of poverty. Our elected officials should seek to encourage struggling Hoosiers to earn more, rather than encouraging them to take on more debt. Worst of all, 5B352 protects predatory lenders from prosecution under Indiana's Criminal Loan Act. If they need protection from criminal prosecution, what does that tell you? This bill, quite simply, allows for usury by allowing these lenders to be exempt from our existing loan sharking laws.
Habitat for Humanity exists to provide strength, stability and independence through affordable home ownership. Our vision is that everyone in our community has a decent place to live. For over 35 years, we've worked to bring people together to create hope through homeownership. 5B352 threatens housing security, will exacerbate the affordable housing crisis, and replace hope with despair for those trapped in "easy" debt. The way to financially help struggling moderate and low income people in Elkhart County, many of whom are seniors, veterans, single parents or minority families, is not to give them a loan. with an exorbitant amount of interest. Please call your Indiana House representative and ask them to vote NO at 5B 352.
Greg Conrad, President and Executive Director
Habitat for Humanity of Elkhart County Inc.