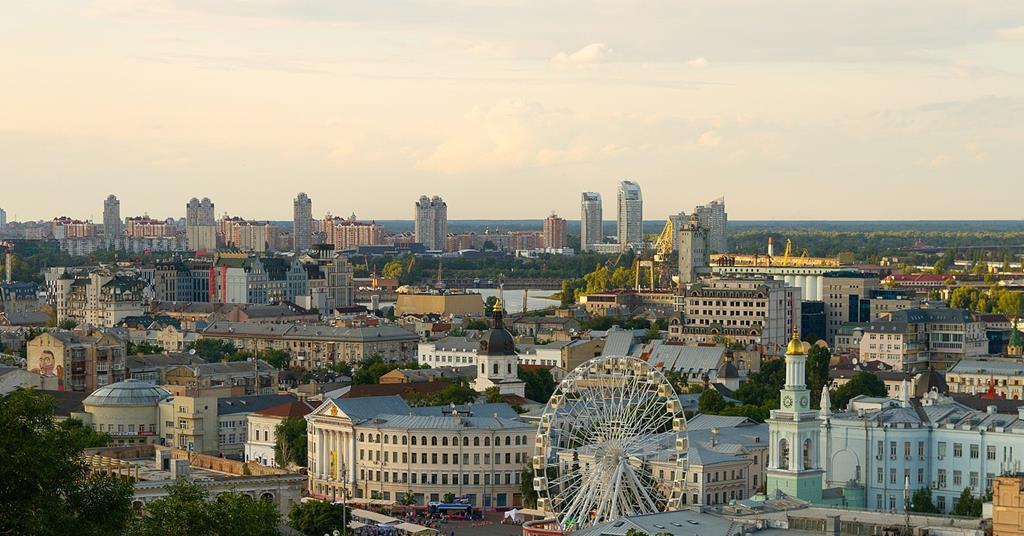 More than 60 festivals and organizations sign an open letter in support of Ukraine | News
More than 60 international film festivals and organizations have signed an open letter calling on political representatives to work together to secure the withdrawal of Russian troops from Ukraine and asking the international community to support Ukrainian journalists, filmmakers and artists as they document their reality in the face of the ongoing information war being waged against them.

Coordinated by the Prague-based Institute of Documentary Film (IDF), the Open Letter expressed its solidarity with the people of Ukraine, stating that "no country has the right to violate the borders of a sovereign state under the pretext of lie. It is an attack on democracy".
At the same time, the letter stressed that "hatred towards the Russian people based on the acts of individuals is also reprehensible. We also stand with the many Russians who condemn Putin's actions and regime and who are making many courageous contributions to a free and just world despite the risks to their own personal safety."
Signatories so far include leading international documentary film festivals such as Visions du Réel Nyon, DOK Leipzig, Krakow Film Festival, FID Marseille and Cinéma du Réel, as well as co-production market When East Meets West of Trieste, FIPADOC, Cannes Doc and Nordisk. Panorama.
Additionally, film festivals and human rights organizations in countries as far afield as the Czech Republic, Guatemala, Nepal, Lebanon, Jordan and Finland have added their names to the initiative.
And another signatory, the Geneva International Film Festival and Forum on Human Rights (FIFDH), which will celebrate its 20th edition from March 4 to 13, has announced that it will devote an entire evening to Ukraine as a sign of solidarity. March 7. .
Film and cultural organizations can add their names to the growing list of signatories by visiting here and are also encouraged to make financial donations to support organizations such as the Babylon '13 Filmmakers Initiative, Docudays UA and the Ukrainian Humanitarian Fund .
Meanwhile, Claudia Roth, new Minister of State for Culture and Media in the new coalition government led by Chancellor Olaf Scholz, and Katja Keul, Minister of State in the Federal Foreign Office, announced on Friday after -midday (25) that one million euros in emergency aid should be made available to enable creators who have fled Ukraine to find refuge in Germany.
"Journalists and cultural workers have shown great commitment to democratic development in Ukraine in recent years," Roth said. "These people are now particularly at risk from Putin's military aggression."
Roth also noted that "in Russia, courageous voices are being raised to strongly condemn this war of aggression and clearly distance themselves from it. We are at the side of these voices of culture and the media who defend freedom, democracy and peace in Europe. We want to offer them fast and uncomplicated help in Germany."
The announcement came after Roth and Keul met with a group of Ukrainian and Russian artists and intellectuals based in Germany to discuss the current situation in Ukraine. Among them were DJ, musician and author Yuriy Gurzhy, cultural manager Kateryna Stetsevych and Dr Andrii Portnov, professor of Ukraine's tangled history at the European University of Frankfurt.
Roth said she has already spoken with French Culture Minister Roselyne Bachelot about other European countries following Germany's lead and introducing similar emergency aid for Ukraine's creative community. She plans to raise the issue at the informal meeting of EU culture ministers in Angers on March 7.
Bewilderment and dismay at the current developments in Ukraine were also expressed by Claas Danielsen, CEO of Leipzig-based regional film fund Mitteldeutsche Medienförderung (MDM), and local producers Heino Deckert (Ma.ja.de Fiction) and Tanja Georgieva -Waldhauer. (Elemag Pictures) who have worked with Ukrainian filmmakers in the past.
"Mitteldeutsche Medienförderung has a long tradition of supporting international co-productions with partners from Central and Eastern Europe," explained Danielsen. "Among them are outstanding Ukrainian films that have artistically dealt with their own history and processes of transformation since the collapse of the Soviet Union in a deeply moving and cinematically exciting narrative way and brought them to international audiences."
Deckert, who produced Sergei Loznitsa In the fog and Donbass and Oleg Sentsov Rhinoceros, remarked: "The idea that my friends and colleagues are now standing in Kiev with a gun in their hands to defend their city, or huddled in underground wells to protect themselves from airstrikes, is unacceptable and in fact unimaginable to me. I no longer thought that a war in Europe was possible. I hope the western world will take just and sufficient measures to end this misery. My sympathy goes not only to my Ukrainian friends, but also to those in Russia who are ashamed of their government's actions. I hope they will act. »
Meanwhile, Georgieva-Waldhauer, who has worked with Roman Bondarchuk and his team since 2012 and is now in the midst of their third co-production together Writing after Ukrainian Sheriffs and Volcano, said she felt "like I was in a whirlwind of sadness, fear and anger. There is nothing in my eyes that justifies this act of raw brutality. I can't believe war is still being used as a serious option in the 21st century."