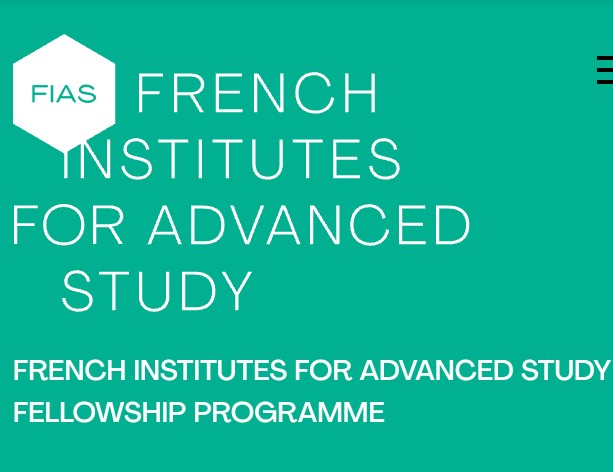 French Institutes for Advanced Studies Scholarship Program 2023/2024 at IAS Paris (Fully funded in France and €2,700 per month stipend)
Application deadline: June 2, 2022
French Institutes for Advanced Studies scholarship program offers 10-month scholarships in the six institutes of Aix-Marseille, Val de Loire, Lyon, Montpellier, Nantes and Paris. It welcomes applications from high-level international scholars and scientists mainly in the fields of Social Sciences and Humanities (SSH).
The positions available for the 2023-2024 academic year will be announced soon:
The call is open to all SHS disciplines and all research fields. Research projects from other sciences which present a transversal dialogue with the SHS are also eligible. It is strongly recommended to consult the web pages of the institutes to learn more about their objective, their scientific priorities and their partners.
Eligibility
ISAF awards fellowships to outstanding researchers at all career levels, from postdoctoral researchers to senior scientists. The minimum requirement is a PhD + 2 years of research experience at the time of application.
An exception will be made for scholarship holders holding a Master's degree + 6 years of full-time research experience after graduation (doctoral training will not be taken into account in the calculation of experience).
Researchers from all countries are eligible for the FIAS grant program but they must not have spent more than 12 months in France during the three years preceding the registration deadline.
Benefits
The FIAS scholarships offer the following conditions:
A net living allowance (equivalent to net salary) of €2,700 per month*
Two flexible contractual options, taking into account individual situations: employment contracts or paid leave*
Adequate social coverage
Accommodation or moving assistance
An individual research and training budget equivalent to €2,500 per year
Travel expenses (one round trip from home country)
Same working conditions as other IAS fellows, including individual offices, special access and lending privileges at university research libraries, computer services, multiple communal spaces
Vocational training opportunities
Chronology:
June 2, 2022, 6:00 p.m. (Paris time, France): application deadline
June 2022: eligibility check
July-October 2022: double peer review
November 2022: preselection by the FIAS Selection Committee (communication of the results of the preselection, December 2022)
January – February 2023: selection of scholarship recipients by the scientific advisory committees of the IAS and communication of the results
For more information:
Visit the Official Webpage of the French Institutes for Advanced Studies Scholarship Program 2023/2024