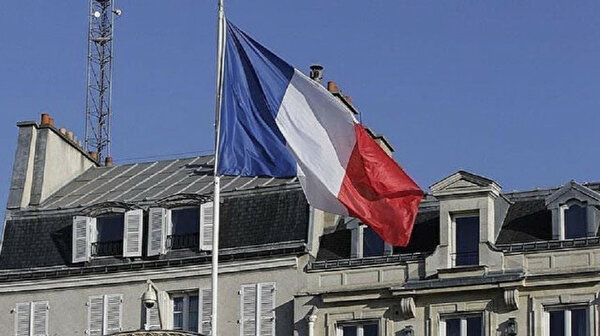 France shaken by anti-vaccination demonstrations and health card
Massive protests took place in several French cities on Saturday for the second time in a week against the government's new health card requirement and compulsory injections for healthcare workers.
According to estimates by the Interior Ministry, around 114,000 people participated in the protests.
Thousands of demonstrators marched in Paris, Marseille, Avignon and half a dozen other cities chanting and carrying signs saying "Liberty", "Macron dictator", "Macron resignation", "No to shame Pass" and " Boycott Health Pass. "
In Lyon, the police arrested nine demonstrators, and in Dijon, they fired tear gas at demonstrators for disturbing public order. Hundreds of demonstrators took to the expressway in the south-east of Chambéry and blocked both directions of traffic for several hours.
In Lans-en-Vercors, in the south-east of France, a vaccination center was found ransacked and vandalized on Saturday morning. Anti-vaccine graffiti was written on the wall, La Dauphine News reported. Authorities have promised those responsible will be prosecuted.
Elected officials are also threatened by anti-vaccines, and Home Secretary Gerald Darmanin has called on local police to step up measures to protect them, BFMTV reported.
Protesters' anger focused on President Emmanuel Macron's announcement this week that health passes – giving details of PCR / negative antigen testing and vaccination for anyone 12 years of age and older – will be mandatory for all events and public places of leisure and culture with an occupancy of 50 people. or several people. By August, the rule will be extended to confined spaces such as restaurants, cafes, bars and long-distance public transport.
The government has also made vaccines mandatory for healthcare workers and employees of institutions such as nursing homes, with penalties including loss of jobs and wages.
The new measures were introduced in light of the increase in Delta variant cases and the risk of a fourth wave in August. Authorities fear more cases, hospitalizations and deaths in the coming weeks if collective immunity is not reached, and also plan to introduce compulsory vaccination for all by September if targets are not met. achieved. So far, some 36.8 million people – more than 50% of the French population – have received at least one injection of the vaccine.
In the past 24 hours, France has recorded 10,949 new COVID-19 cases and 16 deaths – the second day in a row since the end of May, when daily cases crossed the 10,000 mark.