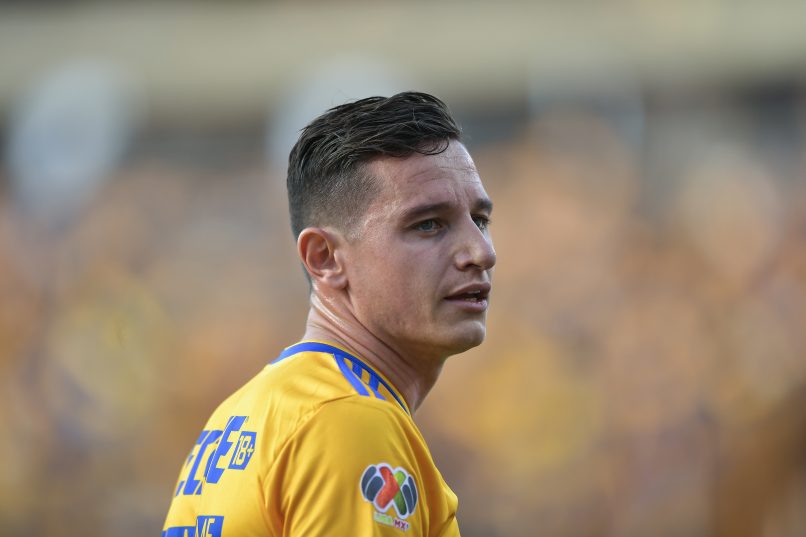 Florian Thauvin: "The Mexican championship is the sixth best in the world.
" Back
After leaving Marseille last summer, French international Florian Thauvin (29) spoke with The Team of his new life in Mexico, playing for the Tigres.
What surprised you when you arrived in Tigres?
This spirit of competition, while cultivating a family identity. At the end of training, in our stadium, right next to the field, we have barbecues! Our children sometimes come with us. There is a professional side with an amateur spirit in the friendly sense of the term. It reminds me a bit of Bastia at the start of my career (2011-2013). The supporters are nice and not oppressive. There is a lot of respect. They encourage us all the time, even more when we are late than when we win. Their slogan is "present in victory but even more so in defeat". The atmosphere and the passion symbolize the very essence of football. I wanted that after my seven seasons in Marseille.
On his status as a World Cup winner:
They are very proud to have a World Champion, and a Frenchman too! I think I'm the first at the club and even the first to still hold the title to play in the Mexican league. My choice moves them. That's also why they didn't let go or criticize me when I had trouble at the start.
On the perception of the Mexican league in Europe:
I would love to organize a match between OM and the Tigers! With Dede [André-Pierre Gignac], these are our two clubs. I would also like to change the French view of Mexico. It drives me crazy when I hear people say that we just slipped away to Mexico, that it's an "exotic" league! It's a lack of culture and a lack of respect. Liga MX is the sixth best league in the world, behind the top 5 European leagues. At Tigres there are guys who have played for Villarreal, Porto, Sevilla. There are Mexican, Argentinian, Brazilian and French internationals. We have a hell of a team. With the French Olympic team, we were beaten by the Mexican team (4-1). Last year, the Tigers went to the final of the Club World Cup against Bayern Munich (1-0). Which was the last French team to reach this level? Nothing!