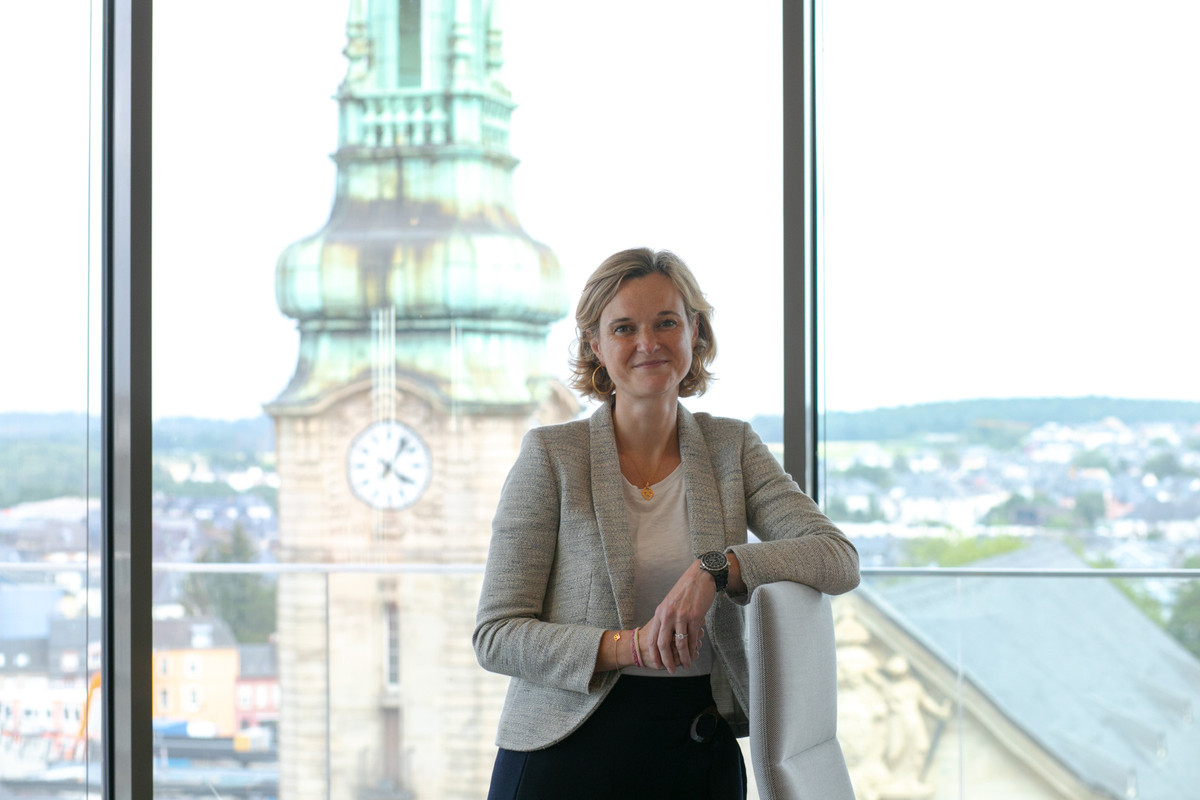 Delphine Berlemont: "Don't be afraid, don't hesitate"
What was your first student job?
I did two internships in a bank when I was between 16 and 17 years old. The first was in an agency for a week and then in the legal department for a month. I learned a lot and appreciated the working environment within the bank and the people with whom I worked. This experience also allowed me to understand the banking environment.
Then, at the age of 19 or 20, I entered business school and did various internships, including one in a soap and olive oil factory in Marseille. It was really assembly line work, filling boxes; a very different world, but just as interesting. Finally, my first paid internship, at the age of 20, was at Société Générale in Meylan.
How much were you paid for this student job? Did you do something fun with the money?
I was paid 1,100 French francs, which I set aside for a trip to Europe.
What was your first "real" job?
I started my career as a junior auditor at Deloitte in Luxembourg in 1998. I was 22 years old. I came to the interview and said I wanted to do this job for two years to gain experience before I left to do something else. In the end, I remained an auditor for ten years before moving to the human resources department; in total, I spent 16 years with Deloitte.
How much did you earn at Deloitte and what did you spend your first paycheck on?
I was paid 85,000 Luxembourg francs. It might not have been my very first paycheck, but I dreamed of a pair of shoes for a certain price. And I had the pleasure of buying them myself. I kept them for years.
Today, what would you say to a young Delphine Berlemont who would give you a CV for a first job?
The advice I can give to a young person about to start a first job is to be open to all opportunities. Don't be afraid, don't hesitate. Get as varied an experience as possible. Because in the end, all experiences, whether happy or more difficult, help you grow and build your career.