daniel arsham takes over a le corbusier rooftop in marseille
THE BASKETBALL MODULOR BY DANIEL ARSHAM AT MAMO
In 2013, the French designer Ora Itō inaugurated a creative space located at the top by Le Corbusier La Cité Radieuse in Marseille (learn more about designboom here). Called MAMO (Marseille Modulor), the open-air art center invites an artist every summer to exhibit their work in the interior and exterior spaces of the historic roof.
Following the interventions of Alex IsraelDaniel Buren and Felice VariniMAMO presents The Basketball Modulator, a site-specific project by a New York-based artist Daniel Arsham in partnership with Perrotin Gallery.
images of We Are Content(s)
TRANSFORM THE TOP FLOOR OF THE BUILDING INTO AN ARTISTIC SPACE INSPIRED BY THE GYM
Straddling the boundary between art, architecture and performance, Daniel Arsham's practice explores the concepts of history, challenging our understanding of past and future through the prism of destruction. Through environments with eroded walls and stairs that lead nowhere, landscapes where nature takes precedence over structures, and everyday objects that seem to have been discovered many years in the future, the artist plays both with time and space.
Another recurring subject in his practice, sport, with a particular interest in basketball. In the past we have seen him design a bronze sculpture of an eroded basketballas well as a limited edition for Tiffany & Co. But his interest in sports is not based on his own, but on the fact that athletics and recreation have been part of human culture since ancient times.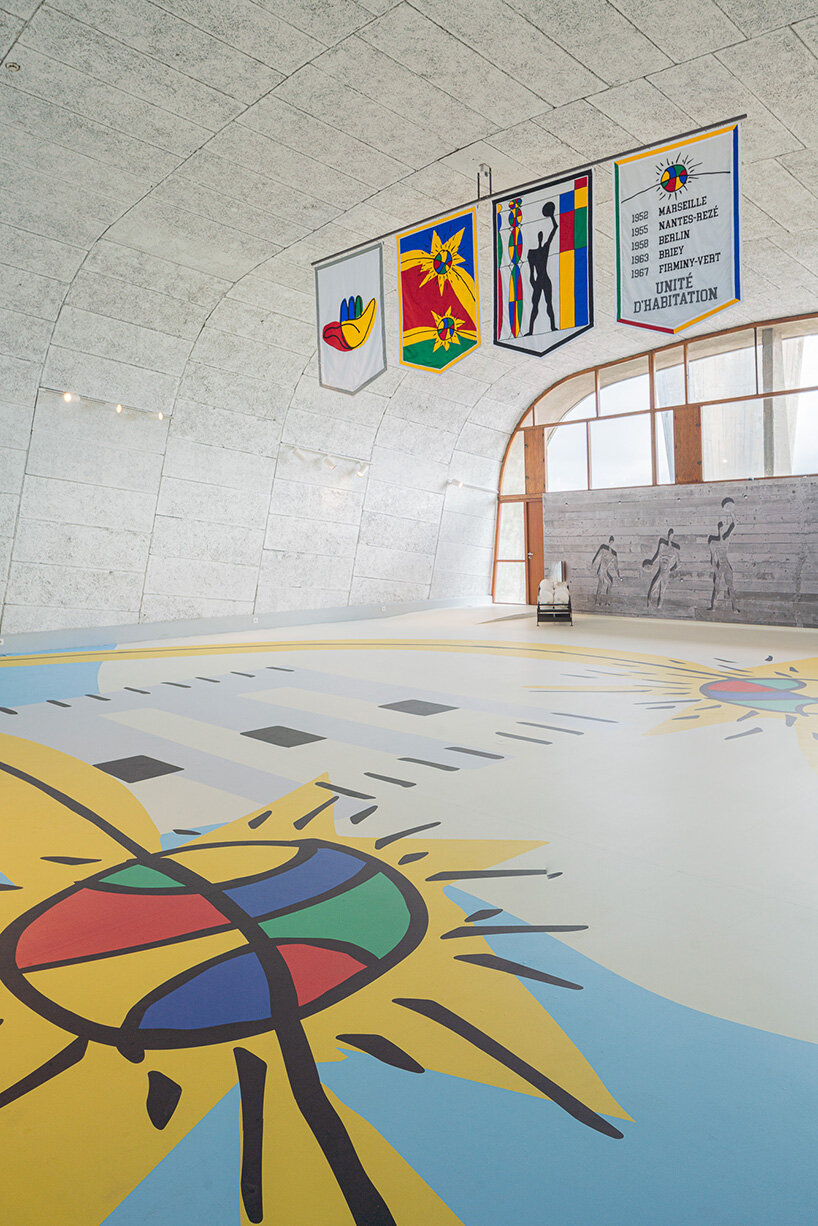 With The Basketball Modulator at MAMO, Arsham pays homage to Le Corbusier in style and design, blending themes of sport and history in a space that had historically functioned as a gymnasium. The intervention transformed the top floor of the building into a sports hall-inspired art space, with works that combine the visual language of the famous architect with the world of basketball. The design refers to the colors of Unité d'Habitation and the proportions of the Modulator.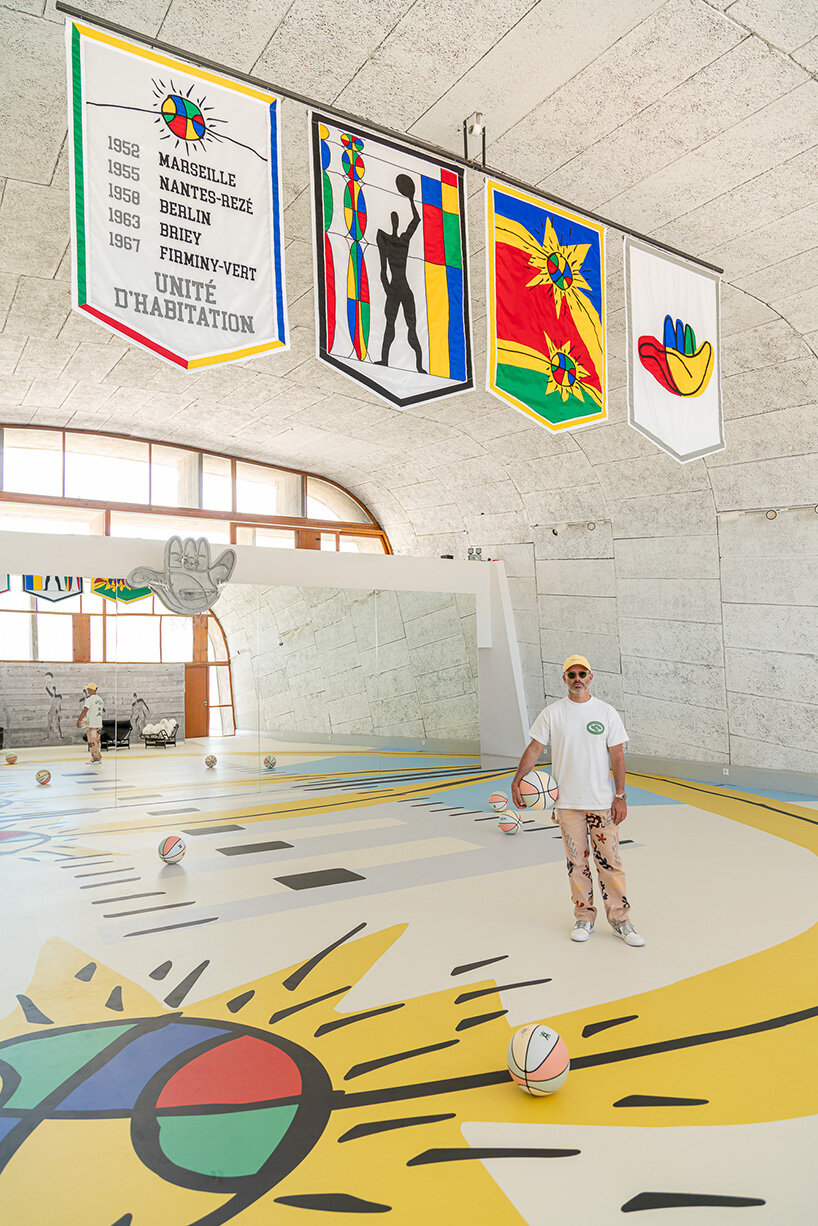 Arsham takes the building into consideration and plays with Le Corbusier's scale emphasizing the linear aspect of time and how scale can expand and grow. The floor of the courtyard reflects the pastel yellows and blues of Le Corbusier The Right Angle Poem (1955), along with the original sun detail, transformed into representations of basketballs found on banners, a flag, team uniforms, and the field itself. The artist's erosion techniques have also been applied and can be found on the basketball hoops.