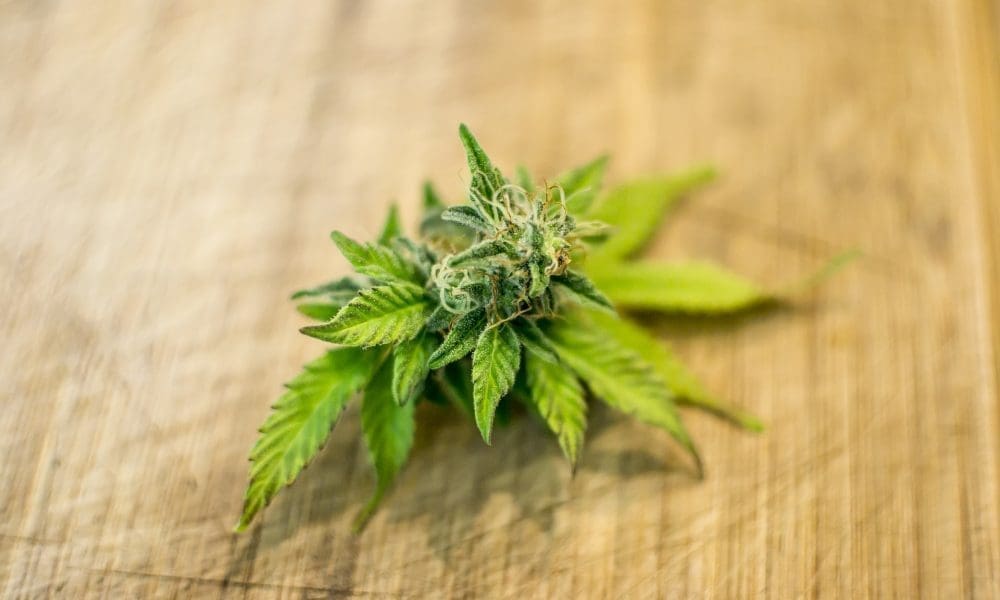 Biden Admin Allows Deported Cannabis Veteran Return To US (Newsletter: September 1, 2021)
New York marijuana regulators have confirmed; Senators Receive Feedback on Cannabis Bill; Seattle Task Force: Decriminalize All Drugs; MA's $ 2 billion in marijuana sales
Subscribe to receive the Marijuana Moment newsletter delivered to your inbox every morning of the week. It's the best way to find out which cannabis stories are shaping the day.
Your support makes Marijuana Moment possible…
Free to read (but not free to produce)! We take pride in our newsletter and the reports we publish on Marijuana Moment, and we are happy to provide them for free. But it takes a lot of work and resources to get there.

If you enjoy Marijuana Moment, invest in our success on Patreon so that we can expand our coverage and more readers can benefit: https://www.patreon.com/marijuanamoment

/ THINGS TO KNOW

The Drug Enforcement Administration has proposed a massive increase in the amount of marijuana and psilocybin that can be produced legally for research, which he says are "necessary steps towards the potential Food and Drug Administration (FDA) approval of new products medicated ".

Several major cannabis and industry advocacy organizations submitted comments on the federal marijuana legalization bill from Senate Majority Leader Chuck Schumer (D-NY). Marijuana Moment has compiled an overview of concerns about taxes, fairness, interstate commerce, licensing and more that have been raised by groups.

New York Governor Kathy Hochul (D) appointed – and the Senate has confirmed – two key officials who will be responsible for getting the legal marijuana market off the ground in the state.

Seattle, Washington's Innovative Emergency Overdose Recovery Task Force recommends that the city decriminalize all drugs and says psychedelics in particular could be a promising treatment to treat substance abuse disorders and mental health issues.

The Massachusetts Cannabis Control Board announced that retailers and delivery services have sold more than $ 2 billion worth of legal marijuana since legalization began.

/ FEDERAL

The United States Forest Service published an article on cleaning up illegal marijuana cultivation sites.

Representative Thomas Massie (R-KY) tweeted: "I will stand up for your right to ingest, consume or receive any vaccine, food, drug or treatment you wish whether the government approves it or not… I don't care if you take mushrooms or marijuana .

/ STATES

California Gov. Gavin Newsom (R) signed a bill to exempt marijuana grown under a Drug Enforcement Administration research production license from state regulations. Separately, the State best cannabis regulator spoke of efforts to strengthen rule-making and oversight.

Florida Democratic gubernatorial candidate Nikki Fried, currently Commissioner of Agriculture, has filed a disclosure form showing she has an investment of approximately $ 130,000 in Harvest Health & Recreation, Inc.

The South Dakota The medical marijuana subcommittee of the legislature voted to recommend a ban on the domestic cultivation of medical cannabis.

a Illinois The judge left an order in place preventing regulators from issuing commercial marijuana licenses to recent lottery winners.

Colorado regulators have launched new online portals for the marijuana trade and employee Licence.

Nevada regulators launch ACH payment feature for marijuana agent card applicants and license fees.

Arizona regulators have published a list of certified medical cannabis testing laboratories.

new York regulators have published a list of authorized hemp research partners.

Ohio regulators have released updated data on medical cannabis licenses and employees.

Michigan Regulators will hold a social equity education and awareness session on marijuana on Thursday.

The New Mexico The Cannabis Regulatory Advisory Committee will meet on Thursday.

Oregon The Cannabis Testing Rules Advisory Committee will meet on September 9.

–
Marijuana Moment is already following more than 1,200 cannabis, psychedelics and drug bills in state legislatures and Congress this year. Patreon supporters pledging at least $ 25 / month have access to our interactive maps, charts and audience calendar so they don't miss any developments.

Learn more about our Marijuana Bill Tracker and become a Patreon supporter to access it.
–
/ LOCAL

New York City Democratic mayoral candidate Eric Adams, when asked about the state's new law to legalize marijuana, said: "Bring the joints."

A San Luis Obispo County, California the review concluded that bribes from a marijuana producer may have influenced at least two decisions of the supervisory board.

Sonoma County, California officials are investigating cannabis vision.

/ INTERNATIONAL

from Canada The Liberal Party has said it will consult with medical experts on the possibility of allowing the therapeutic use of psilocybin. Separately, the Regina, Saskatchewan The Council of Police Commissioners approved a resolution calling for research into the potential decriminalization of drugs.

British Virgin Islands Prime Minister Andrew Fahie said the former governor of the territory should have voiced concerns about a cannabis bill before it was passed.

A South African Bill to legalize the use and cultivation of marijuana in accordance with court rulings is challenged by the plaintiff in this case.

a Australian Lawmakers tweeted: "Thousands of deaths from drug overdoses could be avoided if the government had the courage to legalize cannabis and decriminalize all other drugs for personal use. "

/ SCIENCE & HEALTH

One review concluded that "the use of cannabis for medical purposes decreases the duration and frequency of migraines and headaches of unknown origin "and that" patients with migraines and related conditions may benefit from medical treatment with cannabis because of its convenience and effectiveness ".

One study found that the legalization of marijuana in Canada "was not associated with evidence of significant changes after legalization in Canada. circulation accident [emergency department] visits in Ontario or Alberta among all drivers or young drivers, in particular.

/ ADVOCACY, OPINION & ANALYSIS

Colorado NORML opposes a voting measure to increase taxes on marijuana and use the proceeds to fund education programs.

The National Center for Immigrant Justice tweeted: "As states move to legalize marijuana, it is essential that policymakers do not lose sight of the ongoing harm that many people will continue to face if we do not also tackle unfair laws on marijuana. immigration that criminalizes immigrants. "

/ BUSINESS

Amazon encourages its delivery partners to advertise that they do not test employees for marijuana.

A subsidiary of The Boston Beer Company, Inc. partners with WeedMD RX Inc. and Peak Processing Solutions to produce non-alcoholic cannabis drinks in Canada.

TerrAscend Corp. acquires Gage Growth Corp.

HEXO Corp. completed its acquisition of 48North Cannabis Corp.

Harvest Health & Leisure Inc. sells medical cannabis license in Florida to Planet 13 Holdings Inc.

Green Thumb Industries Inc. acquired GreenStar Herbals, Inc.

Ayr Well-being Inc. acquires PA Natural Medicine, LLC.

Greenlane Holdings, Inc. and KushCo Holdings, Inc. completed their merger.

Organigram Holdings Inc. has filed a final short form base shelf prospectus to authorize the distribution of up to C $ 500 million of shares, debt securities, subscription receipts, warrants and units.

/ CULTURE

Rosario Dawson spoke about joining Cann's board of directors and the need for fairness in the marijuana industry.
Make sure to subscribe to receive Marijuana Moment Daily Shipment to your inbox.